While completing the base for competition, I looked over the entire tank to find areas that I could refine. I settled on detailing the 50.Cal HMG with an ammo chute including cartridges and separate ammo can lid (seen earlier), added unit markings, and antenna clips. Latest photos of Abrams tanks in Operation Iraqi Freedom showed the use of CIPs, and these were added on as well.
The 2003 AMPS East was an incredible exhibition of the talent of East Coast military modelers. The event was held at a US Army base in Newburg NY. The gymnasium was filled with vendors, and the air buzzed with excitement from fellow modelers who offered helpful critique, insightful stories from veterans, and support from family and spectators. There was an actual M1IP Abrams was on display in the garage, and two crewmembers were on hand to answer any questions modelers had. Best of all, everyone was allowed inside the Abrams tank, and I wasted no time in getting many reference photos.
Happily, I received a Silver medal in the category I entered the Abrams in. This R/C Abrams project has taken almost a year to complete, and I learned alot of new techniques in airbrushing, painting, fabrication and resin casting. I can't wait for Tamiya to release a huge R/C Abrams in 1/16 scale. So what's next? In the future, I may add the flat CIPs to the turret front and stencil a name to the barrel just like the actual Abrams. I think "Anger Management" is appropriate!
Below are images of the Abrams in its final configuration: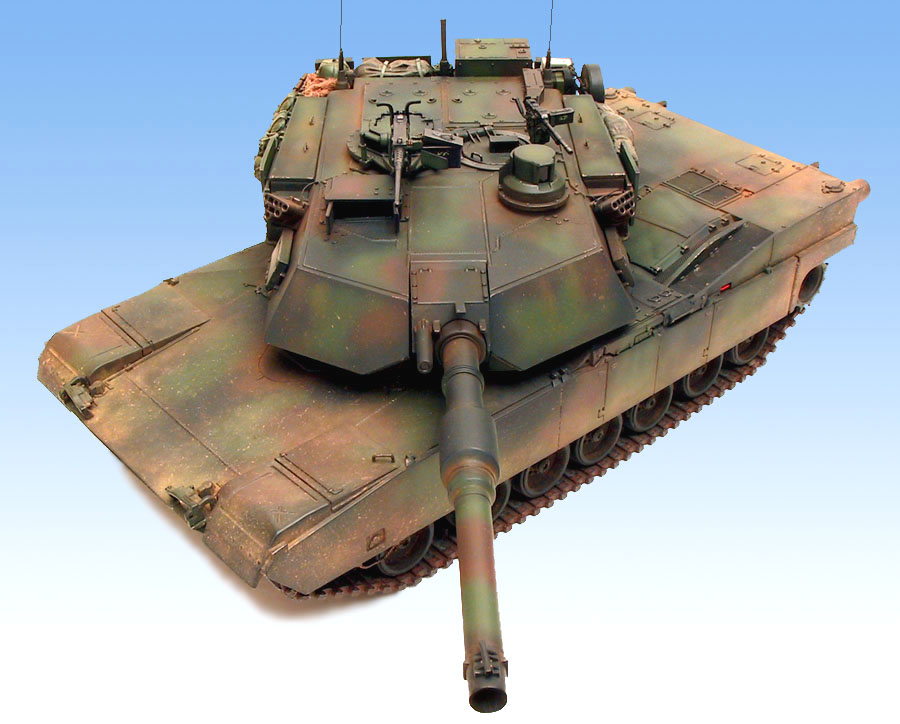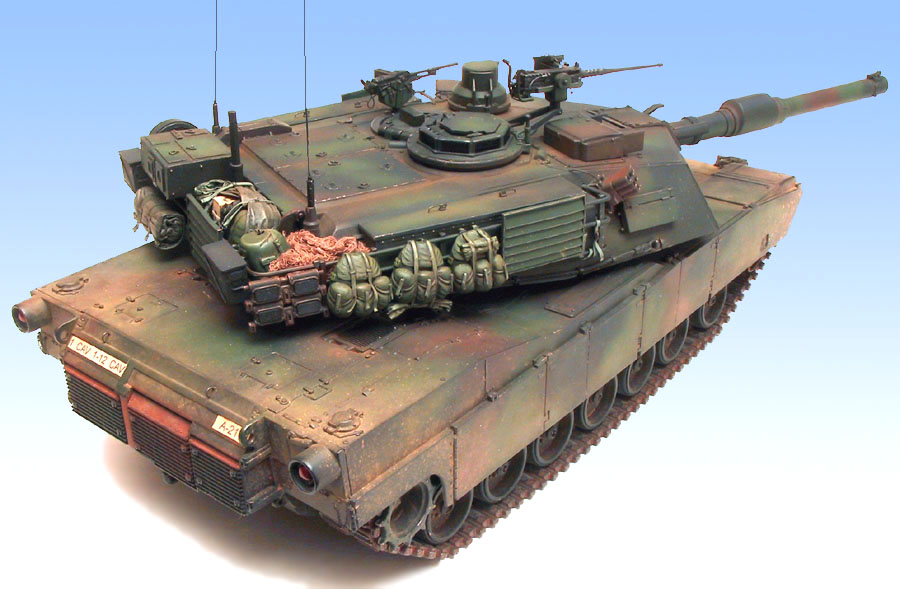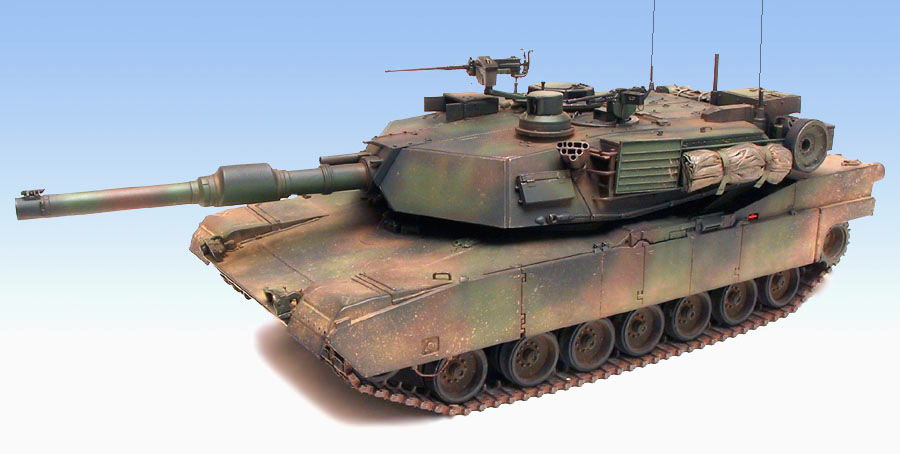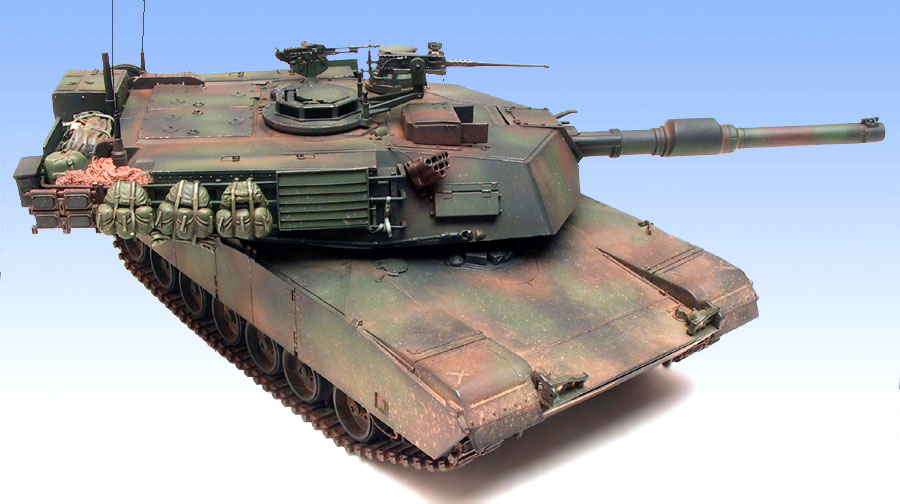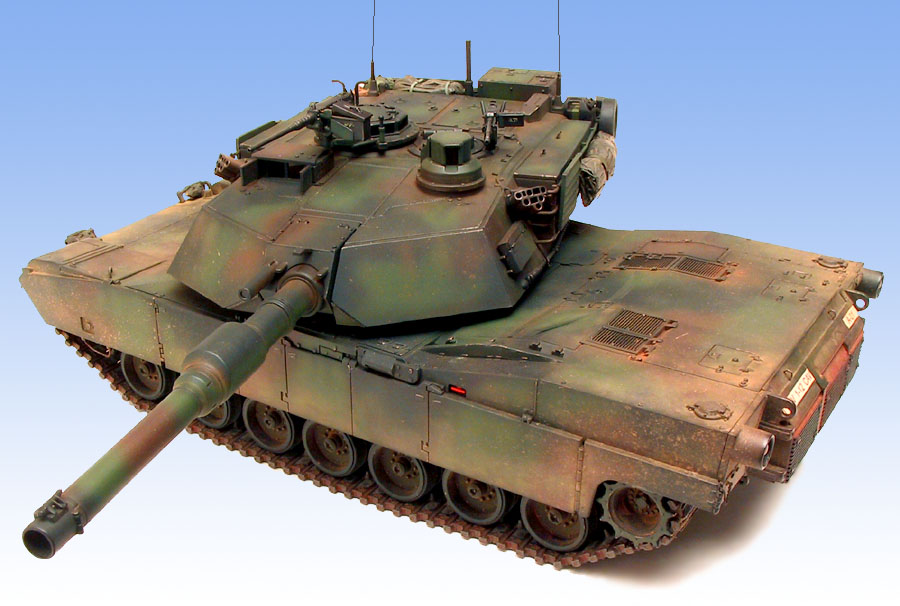 To continue, click on the link below: