This section of the gallery features the many characters from the Warhammer 40K universe. I like to paint special characters as a break from the monotony of many squad figures. With special characteres, you can experiment with bold new painting techniques that allow you to give your creative best, and make them stand out on the battlefield.
My main interests are the Imperial Space Marines, but don't be surprised to see members of other races too on occasion.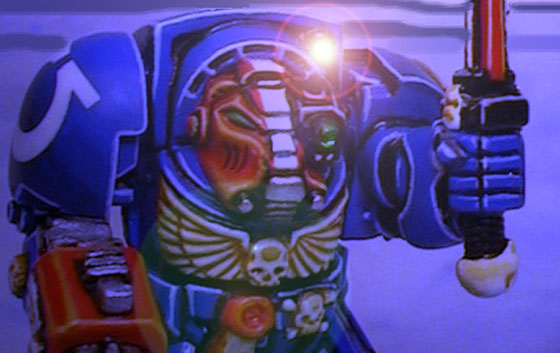 Photon lights flashing, Ultramarines Seargent Darius awaits Hive Fleet Behemoth at the polar ice fortress on Macragge.


Click on the links below to view each miniature: