This section of Miniature-Art will showcase miniatures of friends who do not yet have their own websites. Herein you will find some of their favorite miniatures; for me they serve as some of the best sources of insprations. I've been fortunate that my friends have entrusted me, their miniatures so I can take the best photos of their work in my home under ideal conditions.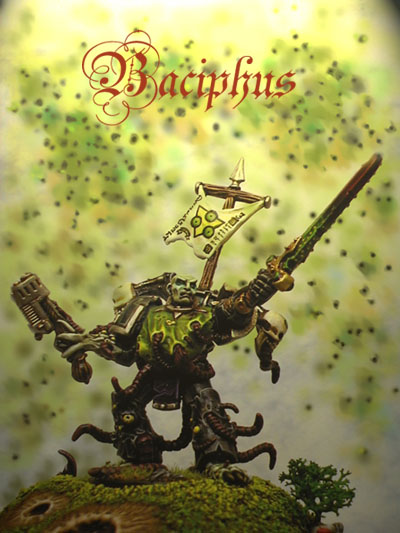 Calling upon a cloud of contagion, Baciphus of the Death Guards rallies the followers of Nurgle foward. Miniature by Tim Lison.
Digital composite image.




Click on the links below to view the Guest Galleries: