Princess Ariel swims along facinated by a starfish she has found! The characters are prepainted Hallmark Christmas ornaments displayed on a scratchbuilt underwater base. It is a Christmas present for the lovely Cecilia.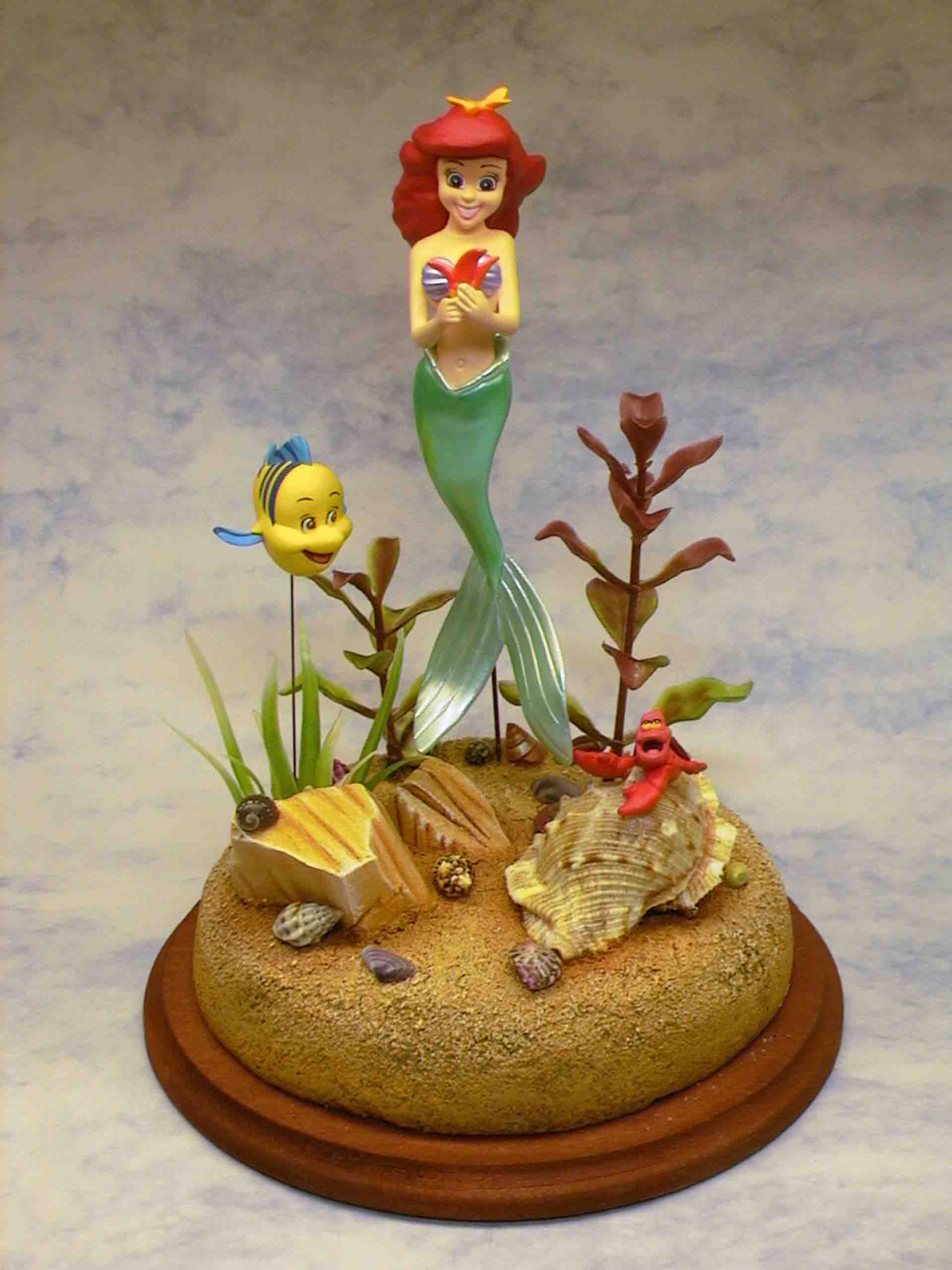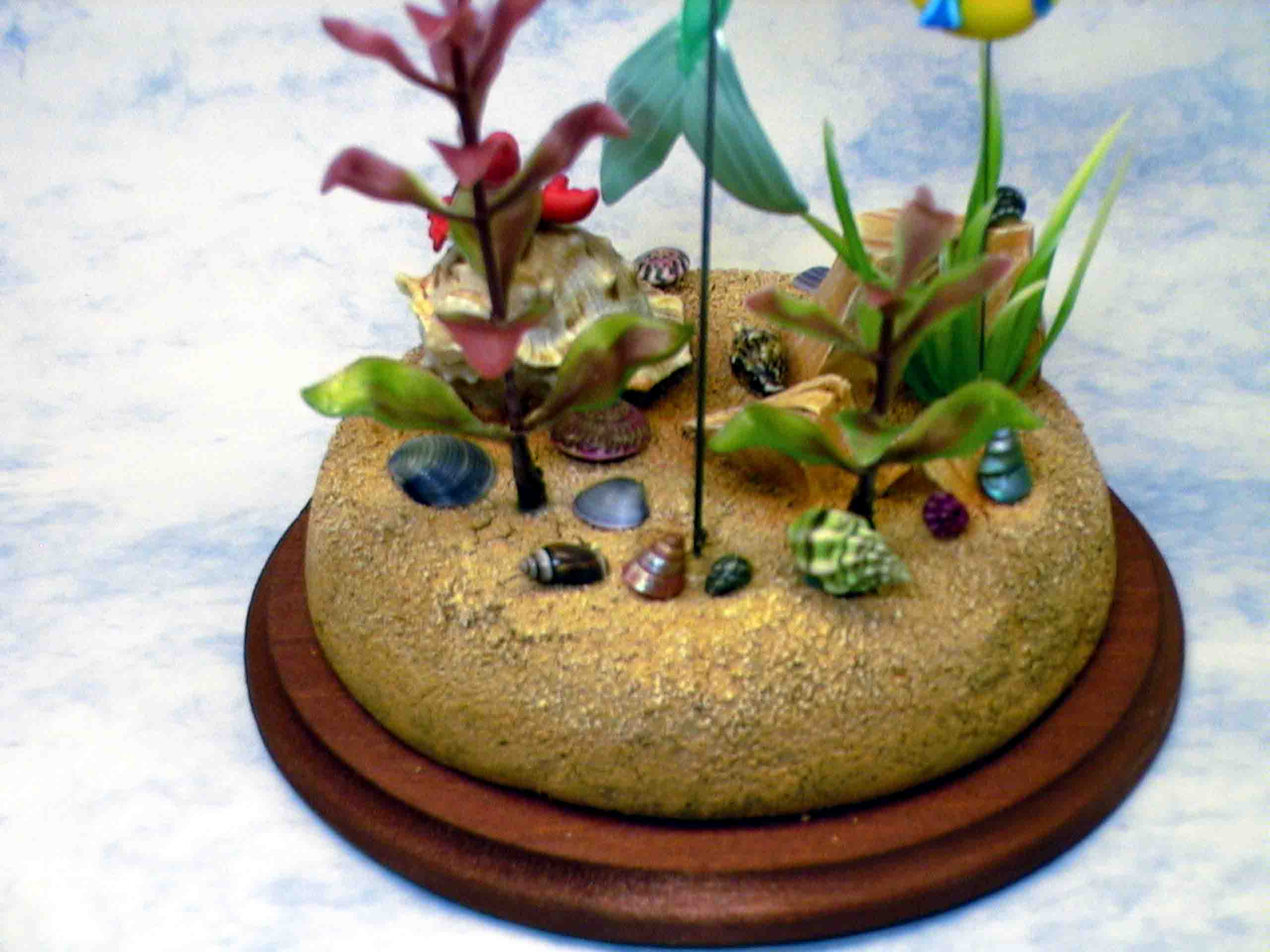 A close up image of the rear of the base.
Constructed from real seashells, aquarium plants, blue polystyrene insulation foam, and coral sand.