The Testors 1/72 scale kit of the Chance Vought F4U1A Cosair of World War 2 fame. I presented this particular model to my father, Joseph (his favorite airplane) on his birthday.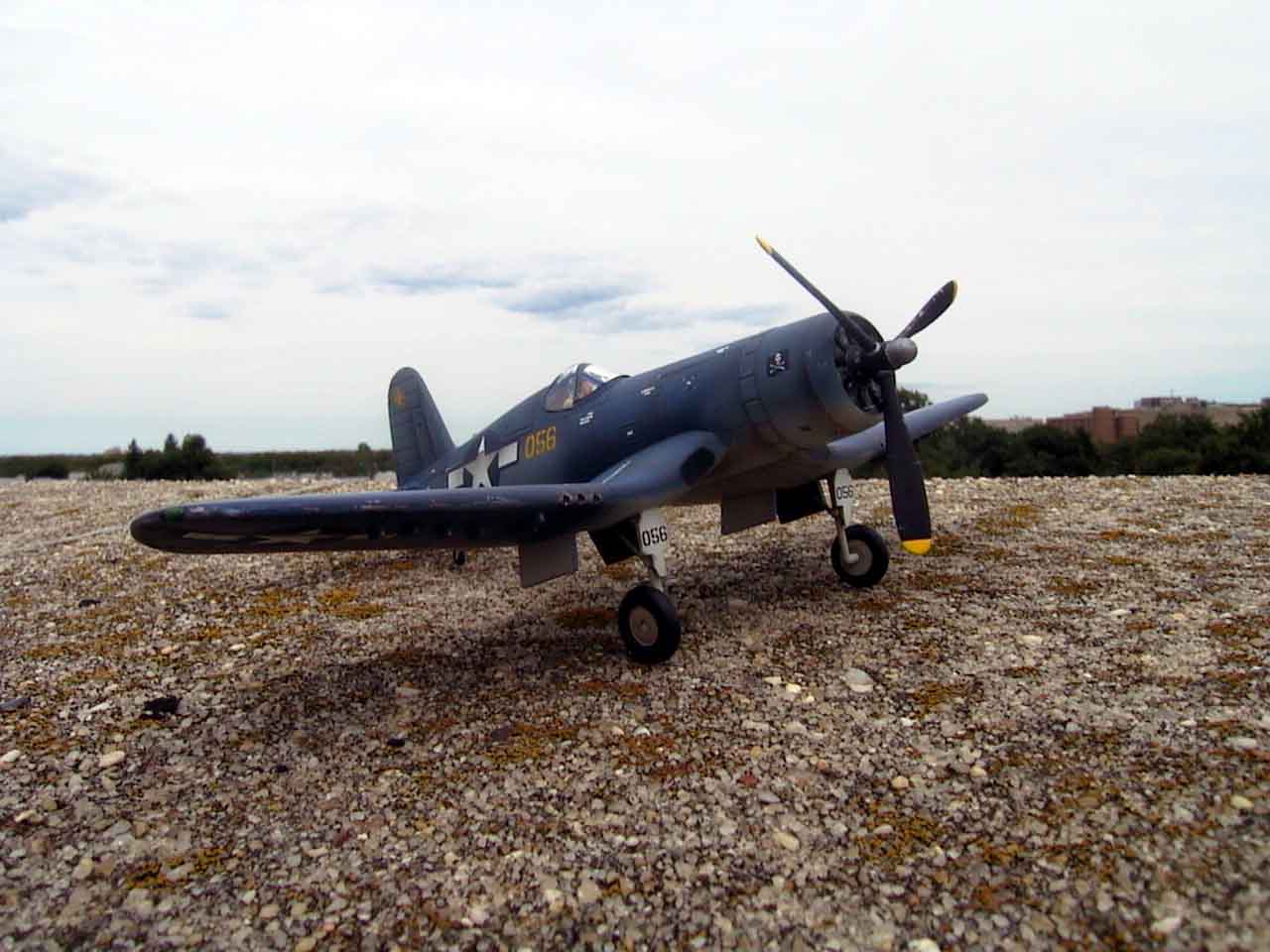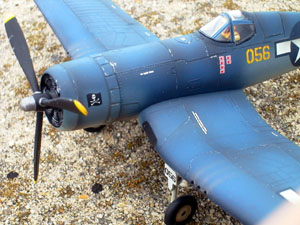 Measuring less than 5 inches long, this plastic model features an airbrushed finish for its camoflague.
Silver paint chips, selective ink washes, and graphite stains help realistically weather the model.