I often paint fantasy miniatures between projects, as a creative diversion from sci-fi or military subjects. Like many of you I started painting because I was fascinated with Dungeons and Dragons as a youth. I began painting metal miniatures at age 14, although I've be modeling plastic airplanes since age 7. In fact I still have the very first miniature I painted, a Mithril Orc, colored in gray with red glowing eyes.
I paint fantasy miniatures only for display, with no thought of starting an army, thus you will find a diverse group of miniatures from different manufacturers.
You'll soon learn of my favorite subjects, namely armoured knights, damsels of all types, and the occasional monster or two!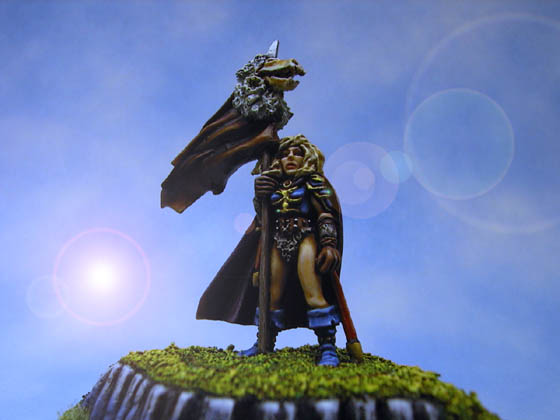 Twilight settles on Krynn as Laurana looks into the horizon, a Dragonlance in her grip.
Digital composite image.






Click on the links below to view each miniature: