Guest Gallery: Victor Hardy
BloodThirster of Khorne


Victor Hardy's BloodThirster Champion is a very impressive centerpiece for his Khornate Army. Striding into battle, immune to harm, these Great Damons wreck havoc with all those who dare oppose them. Victor's miniature is outstanding because of his originality in painting, conversion, and presentation of this miniature. Unlike other painters, Victor's interpretation of the red skinned BloodThirster take on a new twist: The gruesome look of flayed skin. With a lengthend torso, reposed head, and evocative display base, I'm sure you'll understand how this BloodThirster Champion captured 1st place for Best Warhammer Monster and the coveted Demon Slayer Sword at Games Day/Golden Demon 2000.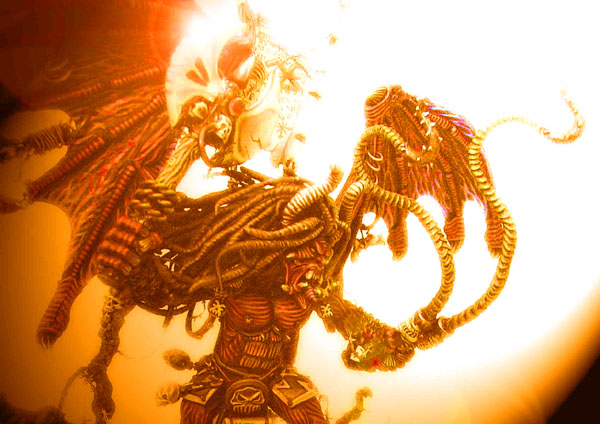 Emerging from the Warp, a BloodThirster of Khorne bellows in rage.
Digital composite image.



Click on the links below to view the Bloodthister: