We celebrate Minna's birthday at London Lennie's for spetacular seafood! This restrurant is one of the few places to eat authentic fish and chips outside of the UK!
Date- March 21, 2005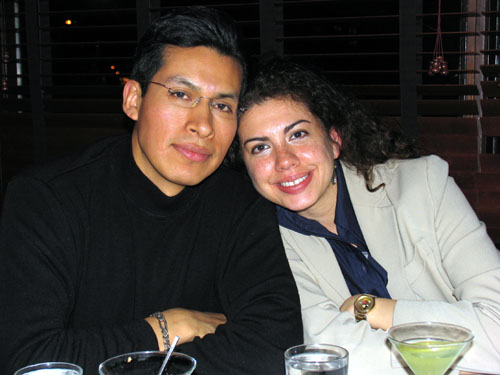 Nestor and Minna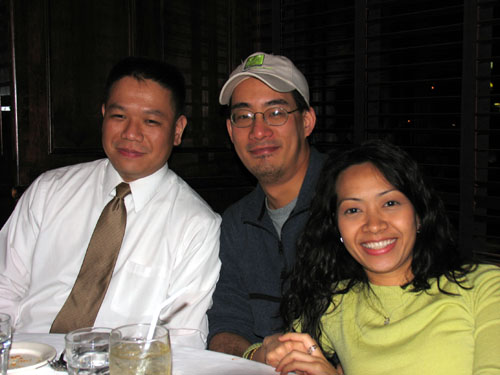 Quin, Dan, and a curly Cecilia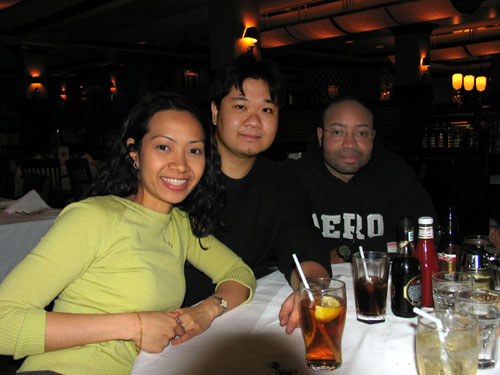 Cecilia, Bobby and Delon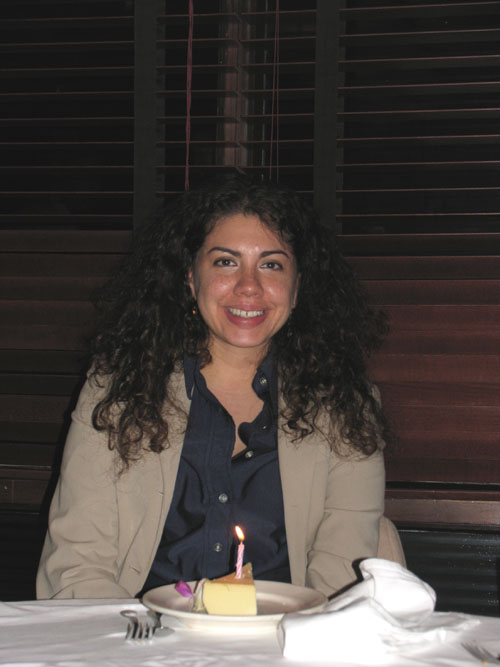 Minna, 1 year old!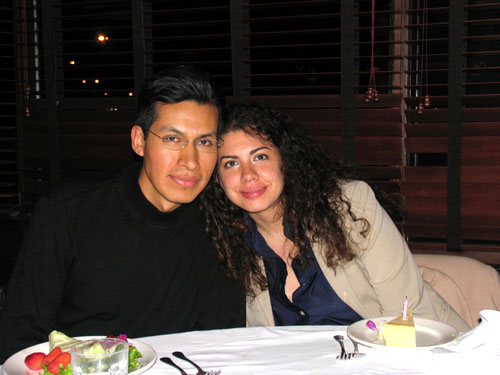 Nestor and Minna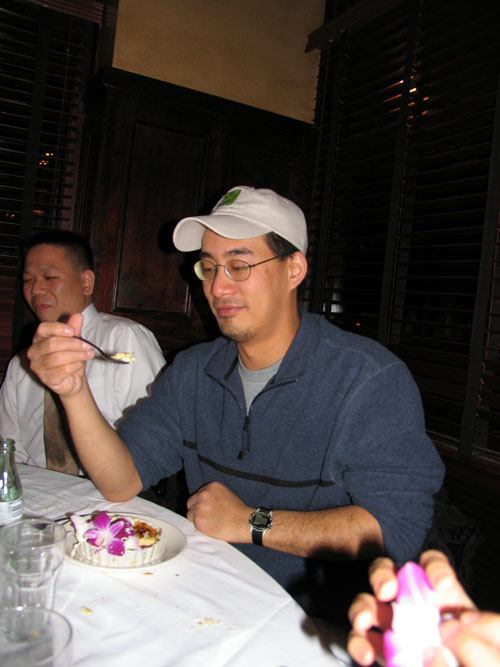 "Wait, how come I don't get any flowers?"