Here we are after Dan's belated birthday dinner, having cake...err....bananna and 'nilla wafer pudding at Minna's home.
Date- Janurary 05, 2005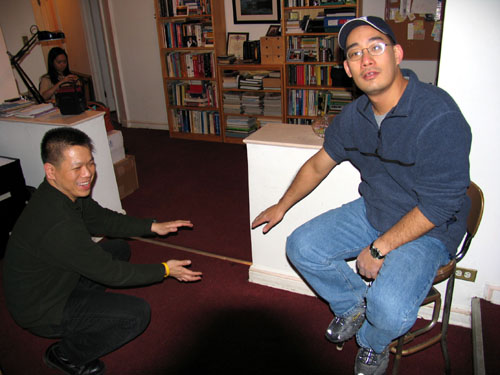 Here doggie! Good dog!
Oh...there you go!
Quiet time with black tea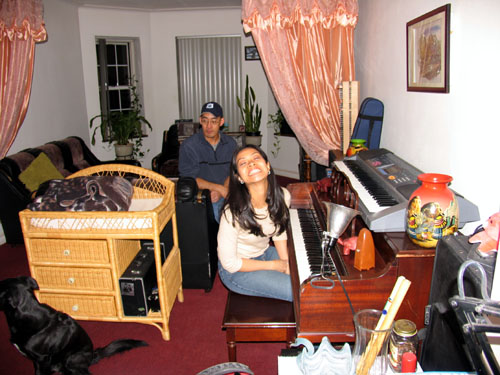 Caffine make Cecilia giddy!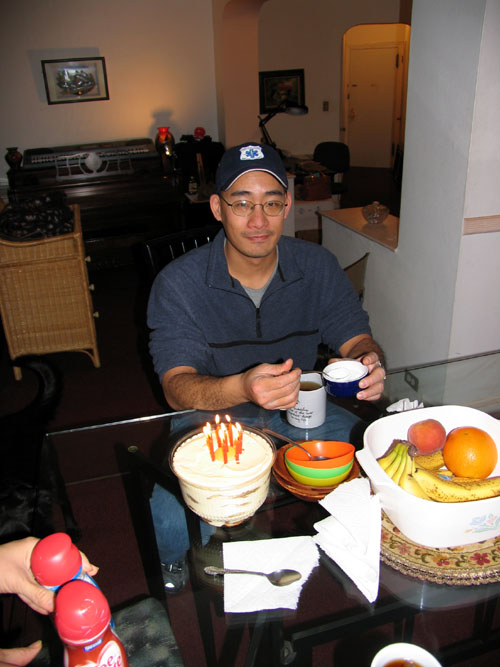 Pudding and fruit for Dan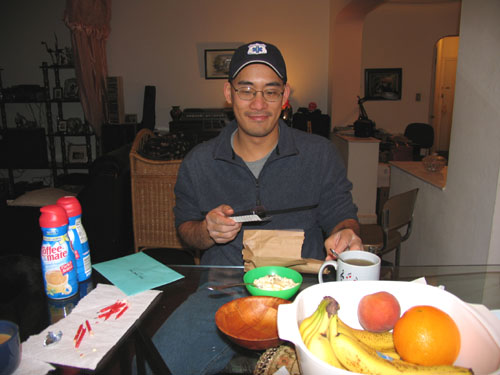 Hey! Who gave Dan coffemate for his birthday?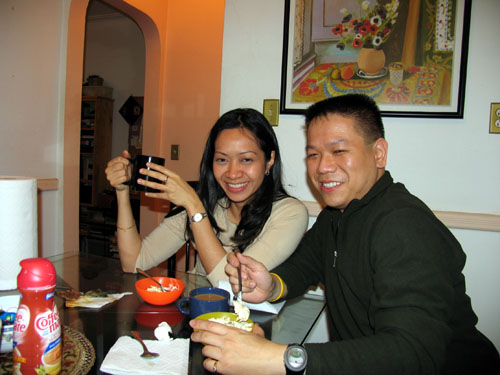 More caffine for Cecilia and Quin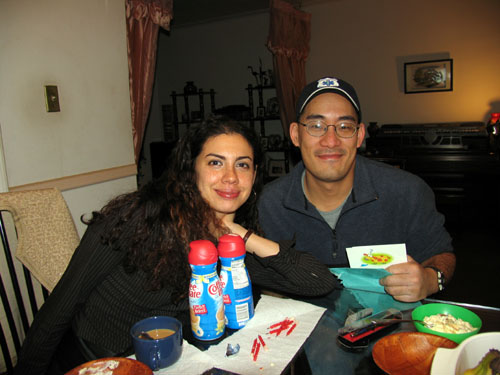 Minna and Dan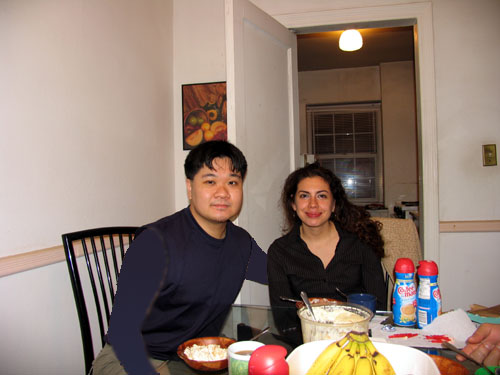 Bobby and Minna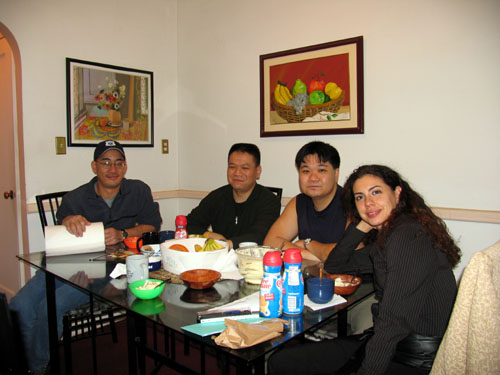 Dan, Quin, Bobby and Minna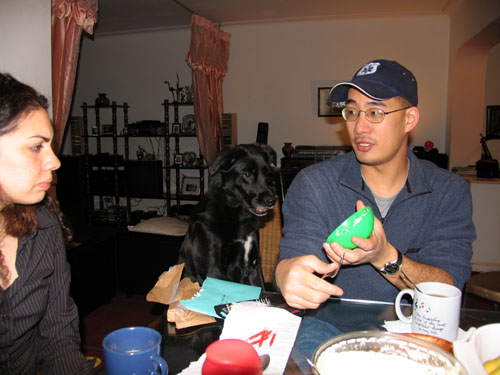 Bacon! I smell bacon!
BACON!!!!!!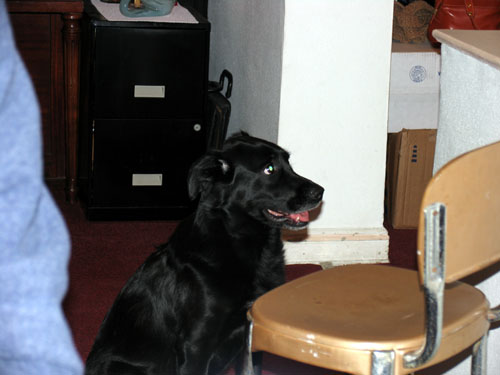 Honeydill Palaquibay